Each human being creates from infancy, an internal mental world of what the world is – what is good and bad – safe and unsafe; what the names of  the 'things' are 'out there", and how the world works . And where do those judgements come from?- they come of course from our experiences after birth. Are they reality?-in one way they are- they are our reality. Some pieces of that reality will be shared- what we like to call 'culture" or 'norms' or any other excuse to define the world other than by its real aspect- but they are simply the random experiences we have acquired since birth.
But in a more fundamental way they are of course, completely fictional. This construction of the world from our thought processes has almost nothing to do with reality, and all to do with our mind's interpretation and synthesis  of the random events of childhood and later life we are exposed to. We are conditioned to believe we are no more than the patterns of thoughts we have acquired, (i.e. my thoughts are 'me') but we are in fact much more than that.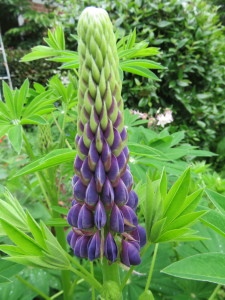 Zen Buddhism asks :" who was I before I was born?'
Or perhaps the master Osho described it with more clarity, by saying (paraphrased)  "our minds are a tool which you can use with care and attention to assist you; but they are not 'you' ".
"Reality" the way our minds perceive it, can therefore be anything we choose it to be- but that choice is based on the narrow possibilities of our earlier experience till this moment.  Beyond (or under, or behind) our thoughts is pure being- our essence, or as Maori of New Zealand put it -'Mauri' –  which is inescapably interconnected with every other living ( and not so living) thing. That mauri is within us from the day we are born till the day we die- and long before and after that. It is always there, but shrouded by man's constant thoughts.
How to experience that space of pure joy and oneness that is always with us? The techniques of the ages are there for us to use. -meditation is the primary and most direct path- but prayer, mindfulness, fasting and many other techniques also have that capacity to progressively strip away the mind chatter to expose the essence of ourselves and the universe within.
Our thought patterns -what many describe as our 'ego'- are intensely malleable. We believe we are a constant person -'me' -but in reality we shift from moment to moment in our thoughts. In addition, because we are individually defenceless primates who rely on our fellow community members for safety, we have an intense need to agree with the thoughts of other members of our primate community. 'Group think' is more pervasive in human society that most of us would like to think!
Individually and collectively, humans are also very good at providing self-justifications for their thoughts and actions. Our age-old justification for the use of violence  is just one proof to that!
The joy and peace is within us: we need merely to retrieve it .
As the Buddha said: We are shaped by our thoughts; we become what we think. When the mind is pure, joy follows like a shadow that never leaves.